Introduced nine new raised crosswalks.
The new crosswalk on Fleet, with flashing warning lights, has made crossing between Minden and Queen Mary safer.
Installed close to two dozen new low profile speed humps.
Redesigned the Finchley Circle making the intersection much safer and more attractive.
No Left Turn at Queen Mary & Ellerdale, during afternoon rush hours, has reduced traffic by 300 cars daily.
The new right turn lane at Queen Mary and Fleet has facilitated traffic flow.
Changes on Fleet during morning rush hour have dramatically reduced traffic in Hampstead north of Fleet and the burden has been spread out fairly.
Saved our local neighbourhood police station 9, which was slated for closing, thus ensuring better protection for our residents.
Attained more police presence in Hampstead – Bill was the Vice-Chair of the Agglomeration Permanent Commission on Public Security.
Crime has dropped in Hampstead since I was first elected.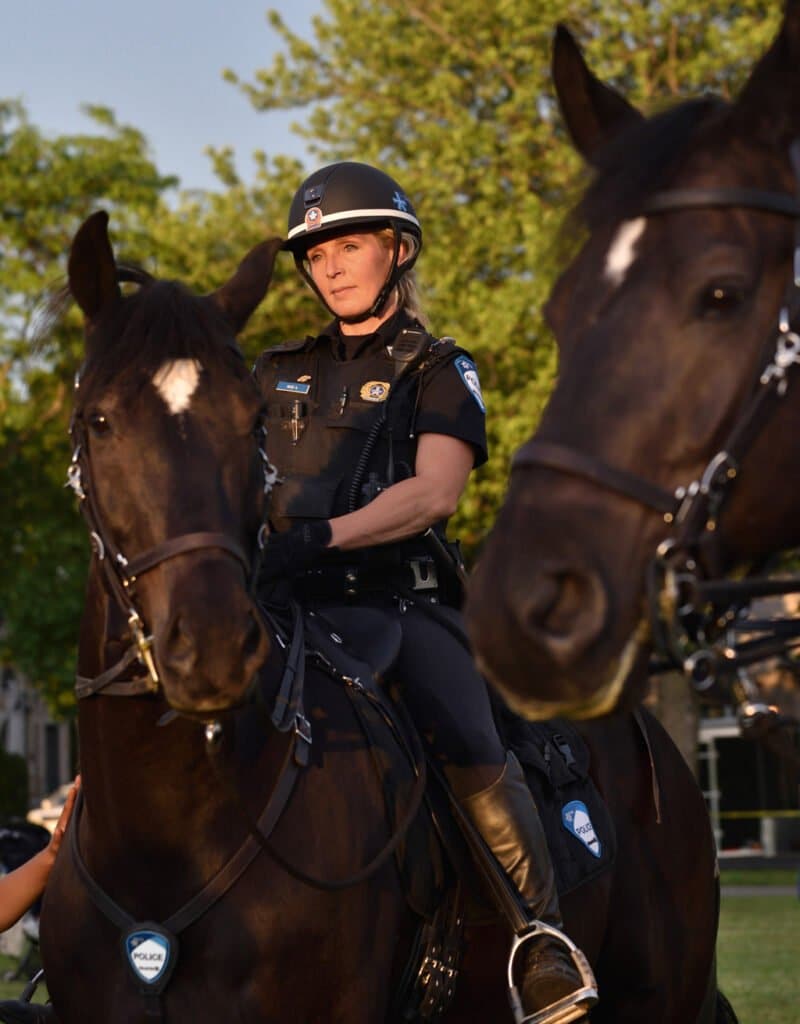 Securing our neighbourhood
Significantly reduced loitering and drug activity in our parks by:

Increasing surveillance by both police and public security.
Adding lighting
Creating no stopping zones after 10pm

Implemented new pool safety requirements, increased the number of regular and spot-check inspections, and added an extension to the fence around Hampstead pool plus a motion detector
Purchased 4 defibrillators and trained all necessary staff in the proper use of these life saving devices.
Introduced the Safety and Security fest which gives residents the opportunity to meet with their emergency service providers and learn about new technologies in home and personal protection.
Bike safety training program given by the SPVM